Featured Post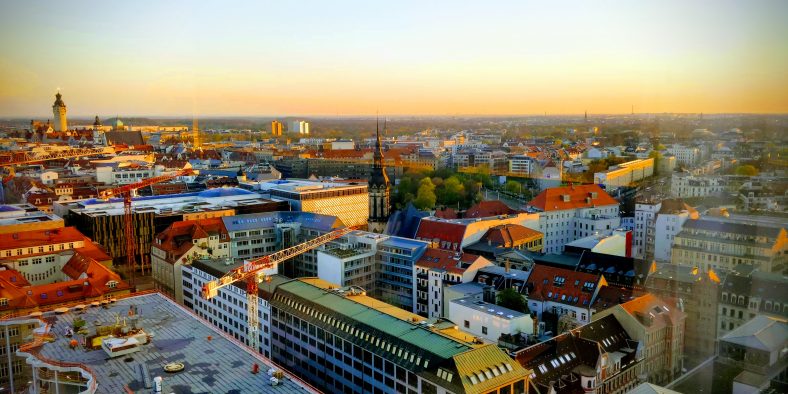 Mannin announces $10.1M grant, part of $15.65M investment to develop new therapeutics for glaucoma
Senior Leadership team to expand with Isabel Antholz joining as Managing Director
Toronto, Canada and Leipzig, Germany, November 27,2019
Mannin Research Inc. (Mannin), is pleased to announce that its wholly owned subsidiary, Mannin GmbH, has received a substantial €6.9M ($10.1M CAD) grant, from the Free State of Saxony, in Germany. This grant is a contribution to a multi-year €10.7M ($15.65M CAD) investment by Mannin into its German research and development operations, which are focused on the development of first-in-class drugs to treat glaucoma.
Glaucoma remains a leading cause of blindness for Canadians and Europeans. Patients and physicians are seeking innovation in drug design and solutions to address the needs of over 80 million glaucoma patients worldwide, as innovation in novel glaucoma therapeutics has been limited over the past 20 years.
Mannin's senior leadership team is expanding with the addition of Mrs. Isabel Antholz as the founding Managing Director of Mannin GmbH. Mrs. Antholz was most recently the head of Global Investment & Innovation Incentives service line at Deloitte GmbH. "I am honoured and excited to become part of a research project addressing diseases affecting millions of people across the globe. I am happy to use my knowledge and experience leading Mannin's operations in Europe and Germany", said Mrs. Antholz. The Mannin GmbH operations in Leipzig will be a key contributor to the discovery, research and development of first-in-class novel pharmaceutical drugs as well as first-in-class biological therapeutics to treat diseases such as kidney disease, cardiovascular disease, and infectious diseases such as influenza. In addition, it will serve as the focal European distribution point to Mannin's products.
"I am very excited to welcome Isabel to the team. She is a talented executive and we are fortunate to have great leaders join as we level up," said Dr. George Nikopoulos, President and CEO of Mannin Research Inc. "Our investments in Germany is a realization of the efforts of our team to add the best and brightest, expand our therapeutic pipeline, and make a difference in patients' lives with innovative new drugs."
Over the next 24 months, Mannin will invest approximately $15.65M in its Leipzig, Germany research centre, where as many as 22 high-paying research and development jobs will be added. Also, as German research and development activities begin to produce results, Mannin intends to make additional investments in Canadian R&D jobs, adding as many as 3 scientists and technicians over the next three years.
About Mannin Research, Inc.
Mannin Research Inc. is a biotechnology company focused on the discovery, development, and commercialization of therapeutics for vascular diseases using a novel mechanism of action. Mannin has a pipeline of novel therapeutics that can be developed from this research platform, which would treat a spectrum of vascular diseases.
Media Contact Mannin:
Doris Qamar
Director, Business Development
+1-416-775-9767
info@mannin.ca